Posted by Jon Vogler, Senior Analyst, Retirement Research on Oct. 18, 2018, in Retirement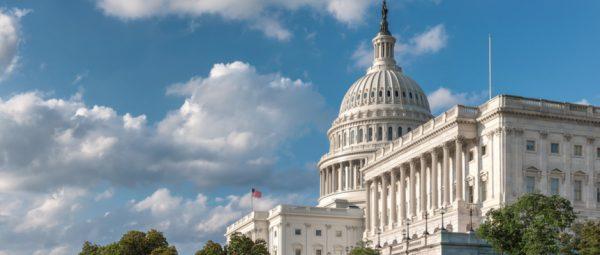 On Sept. 27, the House of Representatives approved retirement reform legislation (the Family Savings Act) as part of the "Tax Reform 2.0" package of bills.
The House also passed the American Innovation Act of 2018, which is the small business innovation portion of the Tax Reform 2.0 package. On Sept. 28, it also passed the Protecting Family and Small Business Tax Cuts Act of 2018, which is the part of the package that would make permanent various individual and small business tax provisions from the Tax Cuts and Jobs Act.
The version of the Family Savings Act which passed is very similar to the measure I described in a previous blog entry. Among other items, the bill would:
Relax the minimum distribution requirements for retirement savings.
Open up multiple employer plan (MEP) membership so that small companies without a common interest could band together to sponsor plans.
Create a new Universal Savings Account.
Improve the rules relating to election of safe harbor 401(k) status by eliminating the notice requirement for non-elective contributions.
Permit plan participants to roll over their lifetime income investment to another retirement savings vehicle if the plan sponsor decides to discontinue that investment option in the plan.
Allow employers to adopt a qualified plan up to the due date of their tax return.
Repeal the maximum age for traditional individual retirement account (IRA) contributions.
Modify nondiscrimination rules to protect older, longer-service participants.
Allow families to access their retirement accounts for new child expenses without payment of the 10% penalty tax for early distributions.
Expand 529 education savings accounts.
The latest bill includes four key amendments
The bill also reflects four changes made via amendment before the full House vote was taken. These additional provisions would: (a) create a fiduciary safe harbor with respect to the selection of an insurer for a guaranteed retirement annuity contract in a defined contribution (DC) plan, (b) allow a 529 account to designate an unborn child as a beneficiary of the account, (c) eliminate a provision in the Family Savings Act that would have required a study of the Pension Benefit Guaranty Corporation's single employer insurance program, and (d) exempt the bill from certain "pay-go" rules that otherwise could apply in the absence of revenue offsets.
According to the Joint Committee on Taxation, the Family Savings Act would reduce tax revenues by $21 billion over 10 years. The three most costly provisions are the new Universal Savings Account, the exemption from the required minimum distribution rules for individuals with an aggregate account balance (among IRAs and DC plans) of $50,000 or less and the open MEP changes.
As noted in my earlier blog, many of the provisions in the Family Savings Act were drawn from the Retirement Enhancement and Savings Act (RESA), a bipartisan Senate bill. It is unlikely that the Senate will take up the entire Tax Reform 2.0 package, or even the Family Savings Act, before the mid-term elections. It is possible, though, that the House and Senate could agree on a retirement package that reflects portions of the Family Savings Act and RESA in the lame duck session. It's our understanding that preliminary talks between House and Senate staffers are already underway about a potential combination of the Family Savings Act and RESA.
We'll keep you posted.
Sources:
Ignites, "House passes retirement reform," Joe Morris, Sept. 28, 2018
NAPA Net, "Retirement component of Tax Reform 2.0 moves to Senate," Ted Godbout, Sept. 28, 2018
SPARK Institute, "House passes Family Savings Act, which contains SPARK-supported provisions," Michael L. Hadley, Sept. 27, 2018
PlanSponsor, "Annuity selection safe harbor tacked onto retirement bill," Rebecca Moore, Sept. 28, 2018
Important information
Blog header image: Lucky-photographer/Shutterstock.com
This does not constitute a recommendation of any investment strategy or product for a particular investor. Investors should consult a financial advisor/financial consultant before making any investment decisions. Invesco does not provide tax advice. The tax information contained herein is general and is not exhaustive by nature. Federal and state tax laws are complex and constantly changing. Investors should always consult their own legal or tax professional for information concerning their individual situation. The opinions expressed are those of the authors, are based on current market conditions and are subject to change without notice. These opinions may differ from those of other Invesco investment professionals.
| | | |
| --- | --- | --- |
| NOT FDIC INSURED | MAY LOSE VALUE | NO BANK GUARANTEE |
All data provided by Invesco unless otherwise noted.
Invesco Distributors, Inc. is the US distributor for Invesco Ltd.'s retail products and collective trust funds. Invesco Advisers, Inc. and other affiliated investment advisers mentioned provide investment advisory services and do not sell securities. Invesco Unit Investment Trusts are distributed by the sponsor, Invesco Capital Markets, Inc., and broker-dealers including Invesco Distributors, Inc. Each entity is an indirect, wholly owned subsidiary of Invesco Ltd.
©2018 Invesco Ltd. All rights reserved.
House passes retirement component of Tax Reform 2.0 by Invesco US