This is a follow-up to my October 24 article about General Electric (GE). My basic decision stated in that article was that I like the initial comments and actions by new CEO John Flannery, and I'm not inclined to close the GE position. However, I would view GE as CAFD (cash available for deployment) if an unusual opportunity came along and I didn't want to use existing cash for the purchase.
I decided to take no action until the November 13 GE Investor Update. I'll provide more details about my portfolio action at the end of the article.
Key takeaways
GE's November 13 Investor Update packed an abundance of information in the 2-hour, 50-minute presentation (including the question-and-answer segment). Here are my key takeaways, with elaboration to follow later in the article:
Flannery is in charge. He has charted a new direction for the company, has built his own leadership team, and is re-shaping the Board.
Miller is making a significant contribution. New chief financial officer, Jamie Miller, will be a key part of GE's turnaround story.
Joyce leads "GE at its best." Vice Chairman David Joyce since 2008 has been the CEO of GE Aviation, the company's most profitable division.
Stokes is the one to watch. Russell Stokes, the CEO of GE Power, has the tough job of turning around GE's largest and most challenged division.
"Complexity hurts us." Flannery is designing a simpler and more focused GE, putting priority on units with cash flows that grow the bottom line.
Collaborative, competitive rigor. Flannery expects pushback and thrives in fluid situations where options are open-ended and vigorously debated.
Growing cash flow, operating earnings, and dividends. 2018 will be the base from which growth will be measured. Flannery expects growth.
John Flannery's stock purchases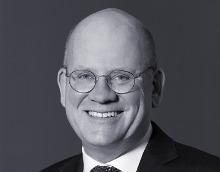 CEO John L. Flannery maintains that GE is a good holding for someone with at least a 3-5 year time horizon. Translation: "This won't be a quick turnaround."
On November 15, Flannery purchased 60,000 GE shares at $18.27, or $1.096 million.
In August, shortly after becoming CEO, Flannery bought 104,000 shares at $25.56 per share, or $2.7 million worth of GE shares, bringing his total at that time to 615,000 shares, worth (at that time) $15.6 million. He also owns 101,000 restricted stock units and options to purchase 2.6 million shares at a $11.95-38.75 price range (SA Aug. 10).
So, since becoming CEO, Flannery has purchased 164,000 GE shares at an average cost of $23.15 for an investment of $3,796,000. GE shares closed at $18.21 on November 17, so the 164,000 shares recently purchased are now worth $2,986,440. Flannery has a paper loss of $809,560, or 21.3% on those two purchases.
This brings his total stake (not counting restricted stock units and options) to 675,000 shares, worth $12,291,750 as of November 17.
Quotations below are from the November 13 Investor Update held in Atlanta, Georgia. You can access a replay of the webcast at the GE website, and you can also access an edited version of the transcript from the GE website.
Basic direction
I like the basic direction charted by Flannery. At the beginning of the Investor Update, Flannery affirmed GE's long history of innovation in "light, flight and health," which are "the absolute underpinnings of the modern world." Flannery is a 30-year veteran of GE and he affirms the company's long history and the culture that he believes made GE a great "iconic" company:
"…the 125-year history of the company… . is just an incessant stream of technology breakthroughs going back to the first light bulb, the first X-ray, the first jet engine, the first CT, the LEAP, the H turbine."

"…I've been in the company for 30 years … I love the company and I've always loved the culture. … It's always been a culture of meritocracy… compliance and integrity."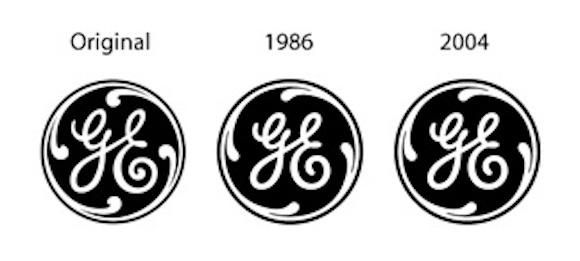 (Logo graphic from underconsideration.com)
While affirming GE's heritage, Flannery is forthright about GE's problems and the need for new direction:
"So it's a heavy lift. But I think for our teams, what we're motivated by, this is the opportunity, really, of a lifetime to reinvent an iconic company."
Flannery concluded his prepared remarks at the Investor Update with this statement to his GE colleagues:
"…to the GE team, my colleagues at GE team. This is our time. This is our time to reinvent the company. This is our time to show our passion and our fury, and our resolve and our grit. This is an incredible opportunity for all of us. It's game on. And I just want to say I couldn't be more secure or more confident in fighting this fight with all of you."
The following excerpt provides an excellent summary of the pivot that Flannery is leading. It expresses the cultural shift he is driving:
"There are things, though, that I think we can sharpen in the culture, with things that are going to change the performance of the businesses, the performance of the team, and that's really what I'm focused on when I'm talking culture. … Accountability, outcomes matter. Effort's good, outcomes matter. Transparency, more candor, more debate, more pushback. Rigor, intense analytics, use data, probe, verify, revisit. And then lastly, consistency, making sure that we have compensation schemes, goals and metrics that drive us to perform on a consistent basis over an extended period of time for investors. So I have spent a ton of time on the culture with our officers, with the rest of the company. And I don't think there's any confusion inside the company about what I expect here in terms of behaviors and motivations."

"So that's it… strong franchises; 2018, a reset year; capital allocation, critical; portfolio simplification, critical. We know what we need to do, and it's show-me time. We have to perform and execute, and that's what we owe all of you."
An insider's outsider
Former CEO was widely disparaged, and some GE shareholders hoped for a clear break with the Immelt years. As CEO of GE Healthcare, John Flannery was viewed by some as an "accomplice" who bears some responsibility for GE's recent past.
Although Flannery has been at GE for three decades, he is not a "me, too" person. He thinks for himself and he has moved thoughtfully yet quickly to implement strategic change. I consider him an "insider's outsider." He has demonstrated the ability to view familiar territory objectively and analytically. He knows how to "orbit the giant hairball" without becoming entangled in it. He is an insider who is leading from the outside.
GE announced Flannery's appointment as CEO on June 12, 2017, effective August 1. The four presenters at the November 13 Investor Update represent the heart of Flannery's new team. Like Flannery, the team combines years of experience at GE with fresh perspectives:
"I'm just a believer that there's a lot of power and benefit in melding fresh eyes with people that have institutional memory. And this is something that worked extremely well for me in Healthcare, and we're going to do the same thing again here with the company."
Flannery, GE's new CEO, previously was CEO of GE Healthcare. Jamie Miller, the new CFO, previously was CEO of GE Transportation. Russell Stokes, the new CEO of GE's most challenged division, GE Power, was previously CEO of GE Energy and he is tasked with merging GE Energy with GE Power. The announcement of Stokes' appointment came two days after the announcement that Flannery would be the new GE CEO. David Joyce, the CEO of GE's most successful division, GE Aviation, has been in that role since 2008 and he serves as GE's Vice Chairman. The common thread is that each of these key leaders has had experience running a GE division.
Other key team members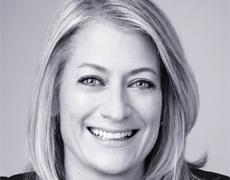 Senior Vice President and Chief Financial Officer Jamie S. Miller was prominent in the Investor Update presentations. She fielded questions along with CEO Flannery. She is new to the CFO position, moving a few weeks ago from her role as President and CEO of GE Transportation.
Miller joined GE in 2008 as VP, Controller and Chief Accounting Officer. She served in that role for two and a half years before leading GE Transportation. She announced two changes in the way GE will report:
"…on earnings per share, we'll be moving … to an adjusted earnings per share measure. … it starts with continuing operations EPS. … back out gains and restructuring, and … back out non-operating pension expense."

"…On cash reporting, we're moving from CFOA (cash from operating activities) to industrial free cash flow … just like our peers… CFOA, less deal taxes, less gross P&E additions and capitalized software."
Miller said management has identified some $3 billion in cost reductions over the next two years. Corporate headcount will be down 25% as the company moves into 2018. She reiterated management's view that 2018 will be "a reset and stabilization year for the company. And we see adjusted EPS of $1 to $1.07, with industrial free cash flow at $6 billion to $7 billion."
Miller said:
"I think the one thing that I'm most excited about benefiting free cash flow is the fact that our incentive comp programs are going to be mostly aligned with free cash flow as a primary metric."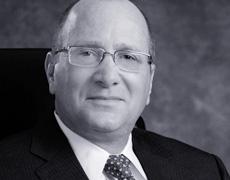 GE Aviation's revenue was $6.816 billion, or 22.7% of the $30.046 billion Industrial Segment revenue in 2017 Q3. GE Aviation's profit for Q3 was $1.680 billion, or 46.3% of GE Industrial Segment's profit of $3.630 billion for Q3. Flannery said this division is "GE at its best." David L. Joyce, Vice Chairman of GE and President and CEO of GE Aviation, made this statement:
"Our projections for op profit growth this year, about 5% to 6% on revenue of 2% to 4%, with a free cash flow conversion which will be a little north of 90%. In 2018, you should expect us to be at about 7% to 10% growth on op profit on the same growth in organic revenue. As John said, our goal is to hold op profit rate as we move forward with this big LEAP ramp as well as the Passport ramp, which is new engine in the business and general aviation space. We have to continue to focus on structural reduction in cost to do that. Our SG&A will be below 6% of sales in 2018."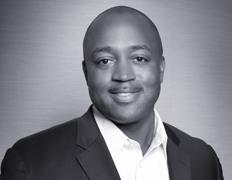 GE Power's revenue was $8.679 billion, or 28.9% of the Industrial Segment revenue in 2017 Q3. GE Power's profit for Q3 was $0.611 billion, or 16.8% of GE Industrial Segment's profit for Q3. Russell T. Stokes, Senior VP and since June 2017 President and CEO of GE Power, described some of the challenges facing GE Power:
"… We are going to right-size the business for the realities of the market… Structural cost… could be better. …investments … focused on the right things. … a more holistic view of our service franchise. … Better performance on outages for our customers, better cost execution out in the field. We can broadly execute better. Improving on working capital, higher say/do ratio, … delivering on an objective and very transparent environment… Cash as important as returns, system transparency, so everybody sees what goes on."
Transparency, tone and temperament
I like the new management's transparency. There's been a consistency of content and style in Flannery's public interviews, the 2017 Q3 earnings call and the Investor Update. I'm convinced his message is the same to the public and to individuals inside and outside the company.
It's not uncommon for a CEO to be guarded in his or her public assessment of a company's situation. However, Flannery has demonstrated a refreshing openness about GE's weaknesses as well as strengths. He is comfortable being the leader of a public company, and he is clearly willing to be evaluated by the marketplace and by his colleagues:
"I expect rigorous debate. I expect rigorous tracking of how things are going. I expect a lot of pushback."
Flannery was asked in the Q&A session:
"…as CEO, what would you like to see your biggest impact and the biggest change be…?"
He responded:
"I want the team to move forward. I want the team to have confidence. I want the team to be focused… execute with rigor, maximize the value of everything else. And those things will take care of themselves and write their own legacy. I really do not need to be motivated by that."
I like the new management's tone. Some CEOs might be tempted to gloss over problems or (on the other extreme) throw the previous CEO under the bus. Flannery has struck a different tone. He has expressed respect for his former boss/CEO, Jeff Immelt. The only mention of Immelt in the Investor Update expresses both an appreciation for Immelt's focus on digital and Flannery's new direction:
"Digital continues to be very key to the company. Jeff was very early in his seeing this trend, and I'd say we've only had growing validation of what we're seeing and able to achieve with customers. … We're still deeply committed to it, but we want a much more focused strategy."
This respectful tone is extended to Flannery's colleagues on his leadership team. As one who ran GE's Healthcare division, he understands the importance of the CEOs and teams of the various segments:
"… businesses run their operations. My job, our job at the center of the company, really is to allocate the financial resources, the financial capital of the company and the human resources, the human capital of the company to the highest and best use."
Flannery seems to be establishing a tone of collegiality and teamwork while blending GE veterans with fresh blood and setting high expectations:
"…About 40% of the team is new since June. I love the team. … I especially love the team dynamic. This is a team that's comfortable with debate back and forth. It's a team that's competitive as hell, a team that's fun. And I feel very confident working with this team…"
The tone set by Flannery has the sound of a cash register. He has established a clear focus on cash growth as the measure of success. The management team appears to be united around the effort to grow GE's cash flow:
"To me, purpose of the business at the end of the day is to generate cash for investment and return to investors."

"…we're going to focus on improving the cash flow of the company. … the … free cash flow in 2018 (will be) double what it is in 2017."

"So growth in cash to me (is) the ultimate litmus test. … the cash is what people consume. The cash is what lets you invest. The cash is what lets you do all the capital allocation things you want to do. … if we're growing and generating a lot of cash, people are going to like what they see."
Flannery's shift in the metrics he and the team will pursue is another illustration of "turning the page" from the Immelt era, and it's a cultural shift:
"…there was a premium in that universe on top line growth, on operating profit. Nothing wrong, obviously, with either one of those metrics, but we really needed to close the loop more with a focus on cash, cash flow, free cash flow. So … you can see just a growing delta between what our operating earnings were, our operating profit earnings were and our cash earnings. So as we go forward, we're going to focus on much simpler metrics … a handful, things like revenue and operating profit, free cash flow. Free cash flow is a much more penetrating metric. It incorporates, obviously, capital spending, software spending, et cetera. So cash is going to be a huge focus, and simplification of metrics is going to be a huge focus as we go forward."
Flannery's comments about GE's dividend made it clear that dividend growth is a function of growing cash flow:
"…we are intensely focused…on the cash generation of the company, discipline in the company, taking cost out of the company, restoring the oxygen of cash and earnings to the company. And that's openly what we'll be able to use to grow and expand the dividend…"

"…we're comfortable with the dividend relative to the cash flow of the company… The cash flow of the company will grow … in 2018. Businesses that we focus on will continue to grow cash flow…"
Flannery is taking a new approach to compensation for 190 company officers, focused less on cash and more on equity compensation:
"Much more equity is the biggest point. Today, for its senior executives… equity would be probably about 20% of their compensation. It's going to be 50%… My compensation, 100% equity compensation, PSUs, equity granted over 3-year time period, simple set of metrics. …an environment … much more aligned and rewarding of our team for and with shareholders."
The Investor Update slide presentation included an explanation of the new compensation structure for management: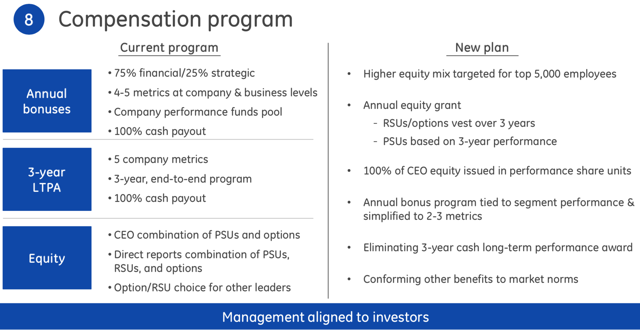 I like the new management team's temperament. It starts with CEO Flannery. A strong leader is unflappable and does not become defensive when criticized. Here's a question posed to Flannery during the Investor Update:
"…What … duration … should (we) give you? And what metrics we should be looking at to decide whether this current construct is a success versus something … like a larger breakup?"
Flannery's response made it clear that he isn't playing to an audience. He is focused on the performance of the business and on strategic outcomes:
"Listen, that's for the market to decide. I think we've laid out very clearly where we're going… where we compete, where we have competitive advantage, where we generate cash. I recognize fully it's show-me time. … And until we produce the results, not going to matter. … we're focused on what we can control, where we're allocating the capital, how we're running the company, how we're driving the teams. You guys will decide what you like and don't like."
Flannery's style seems to follow Good to Great author Jim Collins' description of "Level 5" leadership:
"The essential ingredient for taking a company to greatness is having a 'Level 5' leader, an executive in whom extreme personal humility blends paradoxically with intense professional will."
One of the slides from the November 13 Investor Update slide presentation summarizes Flannery's approach to driving GE's cultural change:

Holding GE
I plan to continue to hold shares of GE. I'm more impressed with CEO John Flannery after the Investor Update. He has articulated a clear set of values and priorities. He seems to thrive on fluidity and the challenge of a changing landscape.
He announced a plan to raise $20 billion in divestitures. Some people might have expected that he would produce a list of assets to be sold, with an approximate price tag on each. But Flannery is approaching this $20 billion target in a pragmatic and (I believe) appropriate way. The company is continuing to manage and grow each of the segments to maximize profitability as it explores options for how to maximize shareholder value.
As for Baker Hughes (NYSE:BHGE), Flannery said:
"We own 62.5% of this company. We want to maximize the value of that for the shareholders of our company… how we deliver synergies… how we share technology. And part of that might be, is there a different form or structure for the ownership of that asset."
As for the troubled GE Power unit:
"…our Power business is a challenged business right now. We've got a lot of work to do. … It's a heavy lift to turn around, but it's a fundamental asset, strong franchise in an essential infrastructure business. We can improve that a lot in the next 1 to 2 years."
When asked directly why he's putting GE Transportation on the block:
"… you've been in the business 100 years … You make big machines, lots of sensors, lots of digital content, customer service agreements. So it just seems like it fits. So why put it on the block?"
Flannery replied:
"…we've talked about is focus and … we've talked … which businesses are exposed to cycles. … we foresee a protracted slowdown in the North American market … around coal shipments and other things. So it is an excellent asset. We have a very strong franchise. We have incredible customer relations. But we think it's going to be an extended slow period in North America, and the international business can pick up some of that, point one. Point two is … we're exploring the options that we have with these assets. So that may be a sale, it may be a spin … And then the last thing I would say is focus means focus. … Transportation is a great asset (but it's only) 3%, 4%, 5% of the company. And so we're concentrating deliberately on the areas where we think we can make the most impact for the owners, and then we'll maximize the value of the other assets."
This is a good example of how Flannery charts a course (i.e., "we intend to sell GE Transportation"), but the "when" and "how" of that decision will depend on how well the division executes and how macro market forces unfold.
Conclusion
I have a brokerage account and an IRA. I've had some holdings in both accounts. For simplicity, I'm eliminating duplications. I was holding 80% of my GE shares in the IRA and 20% in the brokerage account. I decided to sell the GE shares in the brokerage account (where I'll realize a tax loss by selling at $18.27). I applied the proceeds toward the purchase of some shares of Magellan Midstream Partners (MMP) at $65.00. It makes more sense to hold MMP in the brokerage account.
The sale of 20% of my GE shares reduced the allocation from 1.96% of the portfolio to 1.61%. I feel better with this somewhat lower allocation for GE. I agree with John Flannery that this is "show me" time. If I continue to view GE's new management favorably and if the turnaround materializes, I would be willing to add more GE shares. One factor I'm watching is whether Standard & Poor's maintains its AA- credit rating on GE. S&P has placed GE on negative watch for a possible downgrade.
I expect GE shares to trade in a range of roughly $15.00 to $20.00 over the next 12-14 months. The stock's price dropped to $5.87 on March 4, 2009, in the depth of the Great Recession's bear market. The 2010 price range was $13.75 to $19.69. I could see the price of GE stock approximating the 2010 range in 2018. During 2010, GE paid $.46 per share in dividends, which approximates the current $.48. I think GE will hold at the $15 level, although a severe market downturn could knock GE shares down to the 2010 lows.
We'll have a clearer picture after the 2018 results are reported about 14 months from now.
My target price to consider adding more GE shares is $16.67, which would equal a dividend yield of 2.88%. I might lower the target if S&P lowers GE's credit rating.
My goal is to write at least one article a week, usually about a company in my retirement portfolio. I've been writing recently about REITs in the portfolio. That will continue for the next few weeks, but I wanted to provide this update about GE. I always learn from our Seeking Alpha conversations. I welcome your opinion because your responses enrich our discussion. What's your take on GE's new management and the company's prospects?
You can access a list of previous articles here.
To be notified of future articles on a real-time basis, just click "Follow" at the top of this article, then choose "Follow this author" and "Real-time alerts."
It's not my intent to advocate the purchase or sale of any security. I offer articles to provide ideas for stocks to study and to share a journal of my effort to design and build a retirement portfolio that puts a priority on relative safety, a history of dividend growth and solid future prospects. Your goals and risk tolerance may differ, so please do your own due diligence.
Disclosure: I am/we are long GE, JNJ, PG, MMM, WMT, MSFT, MRK, PFE, XOM, AAPL, CSCO, TD, SPG, ADP, RY, BCE, O, VTR, DUK, KMB, PPL, SKT, PEP, NNN, WPC, GPC, EPD, MMP, BEP, BIP, TGT, SO, IBM, TXN, VFC, QCOM, KO, HRL, UL, PEGI, MRCC, HASI, APLE, BIF, VTI, VEA, VWO, VYM, VOE, VNQ, VPU.
I wrote this article myself, and it expresses my own opinions. I am not receiving compensation for it (other than from Seeking Alpha). I have no business relationship with any company whose stock is mentioned in this article.